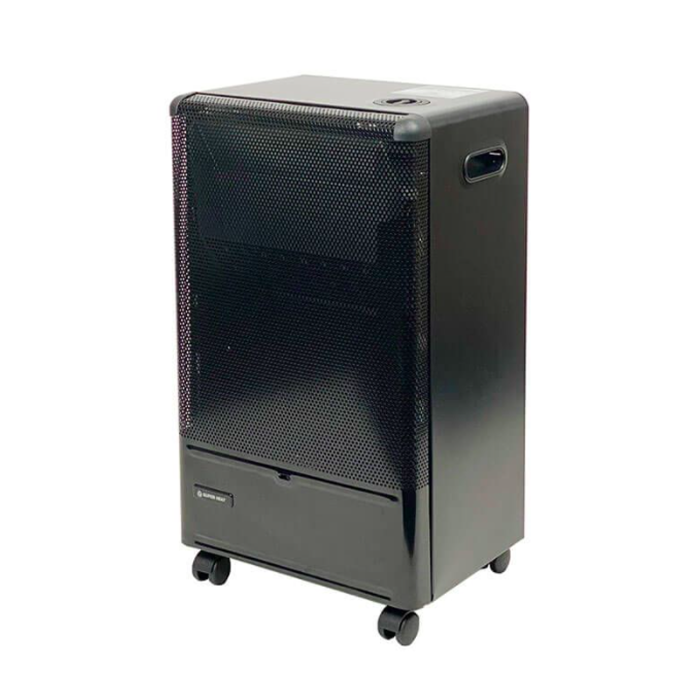 Superheat 3KW catalytic portable gas heater
£159.00
The Super Heat 3kW Catalytic Portable Gas Heater offers a well-balanced ratio between radiation and convection heat. The hot surface works on a much lower temperature so that the radiation is softer.
A catalytic heater burns gas at a lower temperature because of the catalytic panel made of aluminium fibres which give the heater its name. The catalytic panel is coated with catalysers and allows the gas oxygen mix to burn without emitting any flames.
The benefit of the Catalytic Heater is a very high wind resistance, as there is no flame that can be blown out. As catalytic heaters have no flame and they don't emit a strong direct heat, there is an extremely limited risk that an object covering the heater or positioned very close to the heater will get damaged or catch fire.
Catalytic heaters also have a low CO2 emission. These various properties make the heaters very user-friendly as the power can be easily adjusted and the product operates silently.