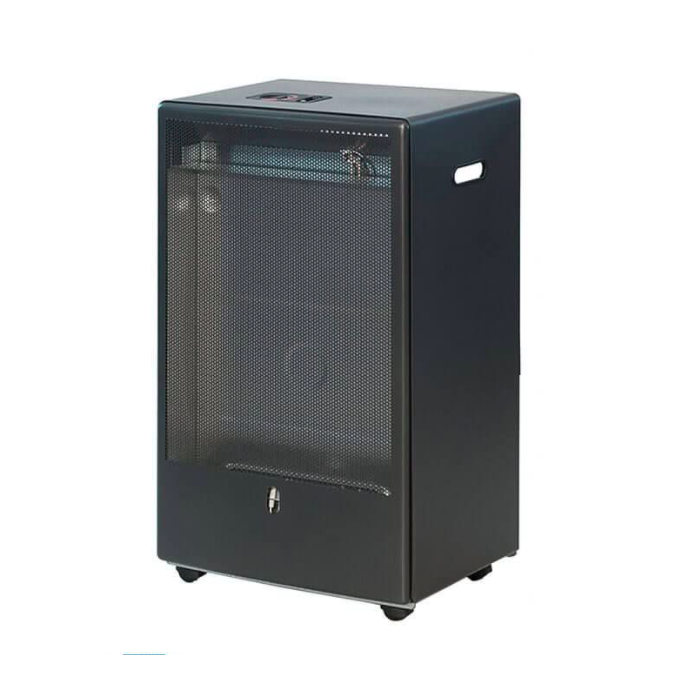 Bluebelle Portable blue flame gas cabinet heater with on/off thermostat
£199.00
The Blue Belle 4.2kW Portable Blue Flame Gas heater is the most innovative heater we have found to date! Manufactured in Italy, using only quality British & European components.
A robust, sturdy heater that will last for years to come. Easy to control and ignite via the smooth rotary control and battery-powered electronic ignition, the heater is ideal for older consumers with weak or arthritic hands.
The Blue Belle Thermostatic Blue Flame heaters are equipped with an ON/OFF thermostat. This patented device is the only one on the market for this type of appliance. The burner's flame goes out by itself when the desired temperature is reached in the room and comes back on when the temperature drops. This function gives the user considerable comfort, as it keeps the temperature constant in the room where the heater is used, without the need for manual adjustment. This operation optimizes fuel consumption and saves money.
Variable thermostat up to 4.2kW on maximum and an atmospheric sensing pilot that monitors the CO percentage is included. If the percentage exceeds the limits established by law, the heater will shut itself down.
The heater is highly mobile and includes four sturdy castors. Hose and a clip-on Butane regulator are also included.